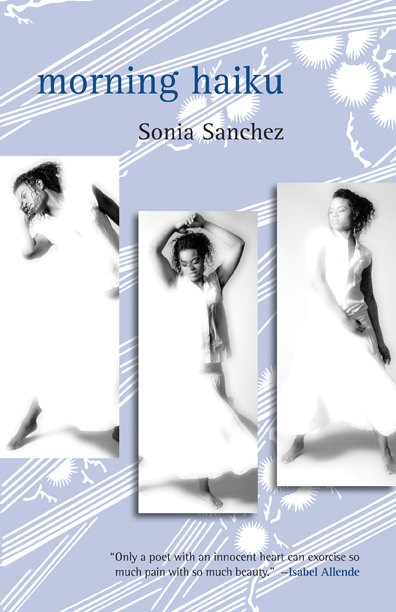 $14.00 Paperback
$13.00 Ebook
$22.00 Hardcover
Available from:
Independent Bookstore
Beacon Press
Amazon
Kindle
Barnes and Noble
Nook
Borders
Powell's
In honor of Poetry Month, Beacon Press will give away five posters featuring a poem from Sonia Sanchez's Morning Haiku, now available in paperback. Enter once a day before noon EST Friday, April 29. The poster features the poem:
4 haiku
    (for Nubia)
1.
Telephone wires sang
her voice over
soft sister laughter
2.
you held us
with summer stained
smiles of hope
3.
i hold your
breath today...you sail home
across the ocean
4.
i see you Nubia
walking your Mississippi walk
God in your hands.
To find out more and enter our drawing, visit the Sonia Sanchez website.